'Voice payment receipts' are changing how the microfinance industry connects with customers
Ujjivan Small Finance Bank
Challenge:
In 2017 Ujjivan MD Samit Ghosh approached Awaaz.De as Ujjivan recently transformed from an MFI into a Small Finance Bank. Though Ujjivan already used SMS and telecalling with customers, Ujjivan needed a more effective and affordable channel to communicate, especially with JLG and liability customers. In particular, SMS was rarely noticed by semi-literate, vernacular-speaking women customers using basic feature phones, and telecalling was too costly for large-scale outbound communication.
---
Solution:
Awaaz.De worked closely with a cross-functional Ujjivan team to deeply integrate Awaaz.De's two-way, automated calling in vernacular languages. Specifically, Ujjivan and Awaaz.De implemented an interactive, transactional messaging system for: IT team integrate Awaaz.De's personalised voice messaging API and set up customised dynamic message templates to cut across customer language and literacy barriers.
At a cost 90% less than telecalling, this technology fully automates personalised, vernacular language voice payment receipts targeting 2.1 lakh loan accounts monthly. Loan officers entering collection details into their tablet strigger automated, near real-time calls informing customers of the amount of payment received as well as principal amount and EMIs remaining.
Awaaz.De's cost is '90% less than telecalling
After system launch, Awaaz.De's team conducted a field visit with IRCS customers and branch staff. Customers reported that voice communication allowed them to better understand their transactions, more so than paper and SMS receipts. Furthermore, customers valued that IRCS prioritised consistent customer touchpoints beyond what is common for other institutions, in a language and medium that they can understand. Finally, after analysing call data and conducting customer interviews, Awaaz.De recommended message content changes which have increased call completion rate by 100%. Given the success of Awaaz.De's implementation, IRCS now uses Awaaz.De's platform for cross-selling and plans to expand the transactional messaging system into more languages.
---
Result
70%
avg. call pickup rate
24
seconds
avg. call connection duration
64%
avg. call completion rate
---
How voice payment receipt work:
Step - 1
Borrower gives cash to the loan officer
Step - 2
Loan officer enters payment details to the tab
Step - 3
Data gets registered in MIS
Step - 4
MIS calls Awaaz.De's API
Step - 5
Awaaz.De sends call with unique details to the borrower in local language
---
Testimonials
Since a sizeable number of rural customers are illiterate, sending a SMS was not serving the purpose […] Awaaz.De helped me meet my above objectives which was one more crucial step in deepening our customer engagement.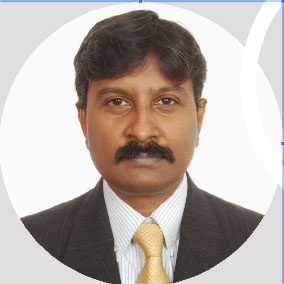 K. Venkatesh
IRCS MD & CEO (2015-2017)
After the call, I have more trust in the company. Normally there is no relationship, but these calls create relationship 'bonding' and I'll be more likely to come back for another loan if I feel that relationship.

Rupa
IRCS Customer